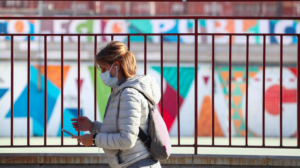 The impact of Covid-19 is of course, devastating for the College Board and ACT Inc.. Once we get used to something, we are likely to stick with it, and both testing bureaus could find their positions precarious for future admission cycles.  In an effort to avoid this, the testing bureaus may be driven to a third scenario, in which they hustle to roll out the tech to administer these exams to individual students at home online. We have seen this technology on many platforms currently used in online college and graduate level courses, where testing is performed  in a room at home, but with a WebCam monitoring for a remote proctor and strict time constraints for completion all of which ensure the test taker is not collaborating with anyone else or using outside materials. It may be hard to imagine the manpower required to administer the SAT to thousands of students all in separate locations, but the alternative for the College Board could be the untimely death of the SAT, and they are certain to go down swinging.
So what should you take away from all this if you have a high school junior? The college admission process is sound, fair, and pre-dates the SAT by two-hundred years. American colleges are no strangers to surviving crisis: Yale University, for example, closed its campus for two whole years during the American Revolution (yep, that's how long they've been around). Colleges will not persecute our kids for the Covid-19 damage done to admission test scheduling. They are on the forefront of efforts to preserve normalcy during social distancing, delivering admission decisions last week as usual and brainstorming creative ways to celebrate the achievements of seniors in lieu of traditional commencement ceremonies. This season's college admission process will be different from the norm, but no more difficult. The hardest part will probably be getting your refund for your cancelled SAT.
Marlee Napurano, BA Yale University, is Co-founder of WaveLength tutoring and test prep, a test preparation and college consulting company in its 19th year serving Monmouth and Ocean counties.